Your Financial Life
What is 'Your Financial Life'? It is the ongoing process of making smart decisions around money that in turns helps you achieve financial life goals. First we'll go over a few of the basics and then we will jump into strategies and best practices. – Mackenzie
"Money is only a tool. It will take you wherever you wish, but it will not replace you as the driver." ~ Ayn Rand
Posted by Mackenzie Arsenault on January 17, 2017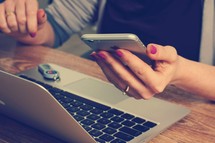 Ugh; the dreaded 'B' word! The best thing for you is sometimes the hardest but it doesn't have to be so when using the following tips and tools!
The 'cornerstone' to any financial plan is your cash flow – what is coming in and what is going out. You might think of it as your "spending plan". Without reviewing your cash flow it is impossible to budget and then uninformed decisions are made; can you really afford that vacation this winter?
To begin, check out our 'Cash Flow Worksheet' under News & Resources à Helpful Documents. Use this as a guide. As for filling it in, start with your gross pay (before taxes) and the things that are not negotiable (fixed or non-discretionary) – rent, car loan, student loan payment, electricity bill, etc. Then what do you have left?
Read More
Posted by Mackenzie Arsenault on June 20, 2016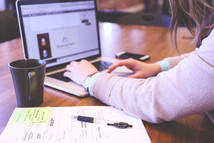 What is 'Your Financial Life'? It is the ongoing process of making smart decisions around money that in turns helps you achieve financial life goals.
Read More