Jill Boynton, CFP® (she, her, hers)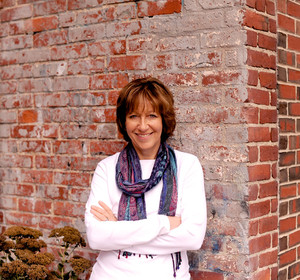 Jill Boynton, CFP® (she, her, hers)
Founder & Divorce Financial Planner
Portsmouth, New Hampshire Office
Getting financial advice while going through a divorce is crucial.
Many years ago I had several friends going through divorces who looked to me for advice, because I was a financial planner. I found that my general financial planning knowledge was not enough, and that divorces carry their own specialized tax and other rules. This led me to start a focus on divorce financial planning.
My goal is to help individuals organize their financial information and understand what they need post-divorce to reach their goals – yes, divorce comes with goals just like any other planning. Goals might include maintaining the current lifestyle, or staying in the house for 3 years, or being able to save for retirement. We can take potential asset splits and support payments that are being proposed to create projections of the person's financial future and see if the goals can be reached. I want everyone to feel confident, when they sign the final decree, that they know what is ahead.
Jill is a CERTIFIED FINANCIAL PLANNER™ Certificant. She is also a Certified Divorce Financial Analyst®, a member of the Association of Divorce Financial Professionals, a member of Collaborative Divorce New Hampshire and a current board member and Treasurer of the organization, and a member of the International Academy of Collaborative Professionals.
Jill graduated from Tufts University, Magna Cum Laude, with a BA in Economics. She worked in the brokerage industry for many years at Paine Webber, Morgan Stanley Dean Witter, and Morgan Keegan. Prior to establishing Cornerstone Financial Planning with Susan, Jill was employed at Mackensen & Co.