Jill Boynton, CFP®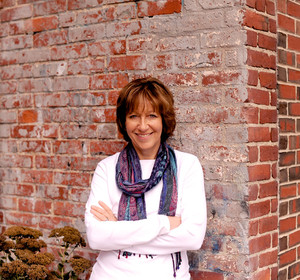 Jill Boynton, CFP®
Principal
Portsmouth, New Hampshire Office
"Go confidently in the direction of your dreams. Live the life you've imagined."
Henry David Thoreau
"Before we founded Cornerstone, Susan and I worked together at another company, and she gave me a magnet with the above quote on it. I had thought for some time about going out on my own, and inspired by Thoreau's words, started a business. Susan happily joined me and that's how Cornerstone began.
For me, financial planning isn't just about helping people reach their goals. It's also about empowering them, especially women who think they don't know anything about money. The truth is many people have more skills than they realize. I love pointing that out, filling in any knowledge gaps they may have, and giving them the skills, resources, and confidence to take control of their financial future.
Financial planning is a perfect fit for me. First of all, I'm a planner at heart. I've always been good at numbers and finances, plus organization is my middle name. So financial planning is a natural extension of who I am. Working as a fee-only planner fits my principles because I'm not interested in selling financial products. I'm interested in providing a service that can make a difference to the quality of life of my clients.
I'm proud of being a working woman, who owns her own company, and I'm proud of the business Susan and I have built. Part of this success is the relationships we've developed with our clients. Money isn't always a comfortable subject to talk about. I've learned how to ask the right questions, listen actively, and in the process my clients gain the confidence to ask for help when they need it.
What I love most about being a financial planner is sharing my knowledge with clients. In turn, my clients share something very personal with me and we build a trusted relationship. This is what my fiduciary role is all about—inspiring trust and confidence."
Jill is a CERTIFIED FINANCIAL PLANNER™ Certificant 1999 and a NAPFA Registered Financial Advisor 1999. She is also a Certified Divorce Financial Analyst (2004), a member of the Association of Divorce Financial Professionals, a member of the NH Collaborative Law Alliance and past board member of the organization, and a member of the International Academy of Collaborative Professionals.
Jill has been quoted in Money magazine, Investor's Business Daily, Ticker Magazine, and MorningstarAdvisor.com, and she has also appeared locally on NH Outlook.
Jill graduated from Tufts University, Magna Cum Laude, with a BA in Economics. She worked in the brokerage industry for many years at Paine Webber, Morgan Stanley Dean Witter, and Morgan Keegan. Prior to establishing Cornerstone Financial Planning with Susan, Jill was employed at Mackensen & Co.