Kendal Lariviere (she, her, hers)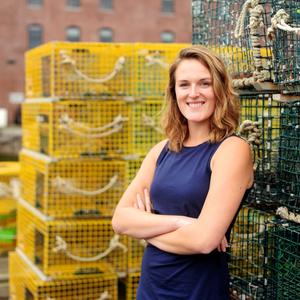 Kendal Lariviere (she, her, hers)
Client Service Associate
Portsmouth, NH Office
"Every individual matters. Every individual has a role to play. Every individual makes a difference. "
Jane Goodall
Your intentions and choices are important. Everything you do impacts your life and the experiences of people around you, even if you may not always think so. I try to live a life based on the idea that you can make a positive impact by simply being mindful of your actions. When so many aspects of the modern world feel out of our control, it's comforting to remember that change often begins with small efforts.
I've been working in client-facing roles for nearly ten years, and what I enjoy most are the opportunities to foster genuine connections with others. I'm so excited to have joined the Cornerstone team and look forward to creating positive experiences for our clients!
Outside of work, you can find me spending time outdoors any time besides winter, enjoying local restaurants with family and friends, or relaxing with my rescue pup, Dexter. I'm always searching for the next book to add to my reading list and a good margarita!"
Kendal graduated Summa Cum Laude from Plymouth State University with a BA in English-Writing, where she played on the Varsity Field Hockey Team, wrote for the student newspaper, and volunteered as an Admissions Representative. Prior to joining Cornerstone, Kendal worked in communications at academic and non-profit organizations, and spent many years providing excellent service in the restaurant industry.