Susan Veligor, CFP®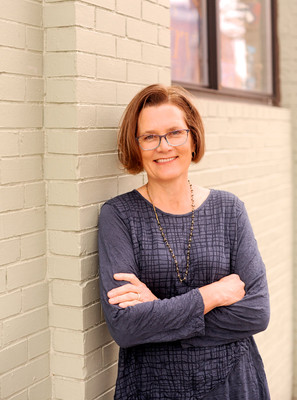 Susan Veligor, CFP®
Principal
Portland, Maine Office
"Good, better, best. Never rest until good be better and better be best."
Mother Goose
"This quote reflects my personal philosophy in life. And I routinely ask myself questions like: can I be a better person; can I be more patient, empathetic and kind; can I improve my work, my competency and my interactions. In turn, these questions have spawned a lifelong interest in communication, particularly in the area of active listening. Someone once said: "we were born with two ears and one mouth; so we should listen twice as much as we speak!" It is this kind of listening that taught me if you just ask the right questions—and then listen—most people really do know what they need and where they want to end up. My job is to help them plan how to get there.
I am curious about people's stories, histories, and values. As a financial planner, I want to understand their hopes and fears so that together we can plan a financial future that speaks to both. I enjoy providing guidance around issues that may be murky and gain much satisfaction from the work of financial planning. I am proud of the business Jill and I have created and I feel honored to have a staff that makes us complete.
I was born in Boston and got my first taste of Maine as an infant. I'm told I was carried in a clam basket on a boat trip to Bustins Island, where my family subsequently spent many summers. Dogs and Casco Bay have always been a part of my life.
I am married to Vinnie and we have 2 adult children. In-town Portland has been our home since 2003. The ability to walk most places makes me feel "green". I love bread, cheese and beer—all readily available here—and I support local businesses as much as possible. Despite enjoying the city life I do need nature, quiet and solitude. My favorite escape for this is at our little cottage on Middle Bay in Harpswell.
Empowering women is one of my personal and professional goals. I am objective, an optimist, and a Unitarian Universalist. My church is First Parish UU in Portland. The greatest mystery to me is "what don't I know that I don't know I don't know?"
Susan is a CERTIFIED FINANCIAL PLANNER™ Certificant 2000 and a NAPFA (The National Association of Personal Financial Advisors) Registered Financial Advisor 2000. She has appeared on local television and radio programs, and has addressed both high school and college classes as well as offering financial planning seminars for women.
Susan graduated from the University of Massachusetts, Magna Cum Laude, with a BA in English. She has worked in financial services since 1994. Prior to founding Cornerstone Financial Planning with Jill, Susan worked at Mackensen & Co., Financial Guidance Associates, and US Boston Capital Corp.