Anna Traugh (she, her, hers)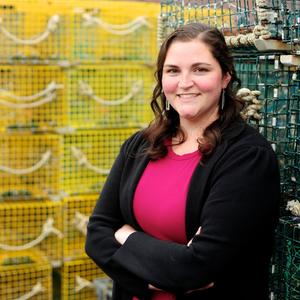 Anna Traugh (she, her, hers)
Office Manager
Portland, ME Office
"Always walk through life as if you have something to learn, and you will."
Vernon Howard
This quote resonates with me as I strongly believe that there is always more to understand. As the world is growing and changing, we must adapt as well. I strive to expand my knowledge with the hopes that I can share what I have learned with others and support them however I can. I find myself feeling most fulfilled when I am able to help others, and I am excited to be doing just that as the Office Manager at Cornerstone.
As a born and bred Mainer, I try to enjoy each of the four seasons and all that our great state has to offer. In the nicer months, you can find me hiking a local trail with friends or savoring some sun at the beach and in the colder months I can be found curled up with a good book or trying a new recipe in my kitchen in my spare time.
Anna graduated Magna Cum Laude from the University of Maine Farmington with her Bachelor of Science in Education. Prior to joining the Cornerstone team, she taught for several years in Early Childhood Education before going on to manage a non-profit school for low-income children. Anna is a new member of the Junior League of Portland and is engaged in training to become an active JLP Member.