Christina Traurig, CFP®, MBA (she, her, hers)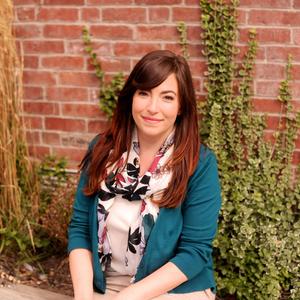 Christina Traurig, CFP®, MBA (she, her, hers)
Portsmouth, NH
"Nothing in life is to be feared, it is only to be understood. "
Marie Curie
Marie Curie was one of the most intelligent and hardworking people to have ever lived. Her entire life was spent learning about a field she was passionate about. Even when Marie was working a mundane job to save up money to continue her education, she spent her spare time reading, studying, and absorbing all of the scientific information that she could. Among her many admirable qualities, her constant pursuit of knowledge and understanding is most inspirational to me. This quote by Marie Curie speaks to me for that reason.
I apply Marie's philosophy on hard work to all aspects of my life. For example, I am always trying to rationalize and understand the "why" of every situation. (Yes, I was the annoying child that responded "Why?" to every answer my parents gave me.) Constantly learning, asking questions, and seeking out answers is very important to me. This hunger for learning has helped me face every challenge that has been presented to me with confidence, and influences my approach to my career in finance.
The approach I take when helping clients to navigate their financial life reflects Marie's philosophy -- not only will I ask questions so that I can fully understand my clients' goals, but I encourage the same of my clients. I enjoy answering questions to help clients understand the financial plan that we come up with together. I know that navigating your finances can be a daunting task, but once you know what it takes to reach your goals, it no longer seems so scary and hard to obtain.
I was born and raised in Cincinnati, Ohio. My family and friends remain there so I look forward to going back to see them on holidays. However, I have always wanted to live on the east coast and couldn't be more excited to be living in Portsmouth, NH. I plan to spend my spare time hiking, kayaking, camping, skiing, and exploring everything the area has to offer.
Christina graduated Summa Cum Laude from Northern Kentucky University with a Bachelor of Science in Finance. She also holds a Master of Business Administration (MBA) from the University of Louisville.
Prior to joining Cornerstone Financial Planning, Christina worked with a financial advisory firm in Louisville, Kentucky where she engaged directly with clients providing comprehensive financial planning and investment advice. She obtained her CERTIFIED FINANCIAL PLANNER™ Certification in 2017.