Danielle Pensinger (she, her, hers)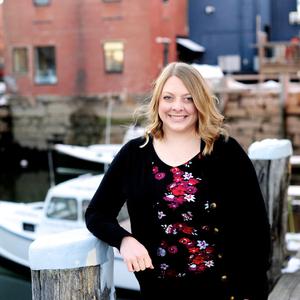 Danielle Pensinger (she, her, hers)
Paraplanner
Portland, Maine Office
"First, think. Second, dream. Third, believe. And finally, dare."
Walt Disney
This quote inspires me to take chances on the things I wish for in life. Moving up to Maine from Florida was a big change for me—but a change that I truly wanted to make that felt right. I also took a chance on changing fields from client service in veterinary medicine to client service in financial planning with Cornerstone. I'm excited for these new opportunities in my life, and intend on applying this quote's philosophy to future dreams as well.
I've been involved in client service since I was fresh out of college and love to help people. I enjoy providing support and keeping everything running smoothly, so clients' minds are at ease. This makes being the Client Service Manager a perfect fit for me here at Cornerstone!
When not at work, I love to spend time outdoors walking, hiking, or just sitting and soaking in a nice day. Reading and painting are my main hobbies when I'm at home. I also enjoy wandering farmer's markets, exploring local restaurants and shops, and celebrating and decorating for every holiday I can!
Danielle graduated Cum Laude from the University of Florida in Gainesville, Florida with a BA in English and a minor in Classical Studies. Prior to joining Cornerstone, Danielle worked as an Office Manager at an animal hospital, where she was responsible for providing great service to clients and their pets.