Give the Gift of Memories
Posted by Brittany Landry on December 4, 2018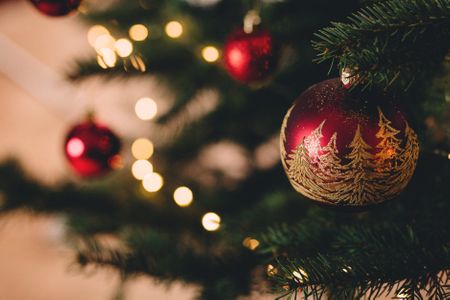 The winter holiday season was always my favorite time of year growing up. Dozens of family members all gathered around our dining table, which stretched almost from the front to back of our split level house in Massachusetts. Being together with family for the holidays was special to my brother and I. One of our favorite memories, was watching my grandfather, and my two great aunts (all over the age of 85) putting Christmas wrapping and bows on each other's heads.
As I have gotten older, we have lost family members and our family has spread across the United States and the World. I've gotten married and started my own, new family traditions. This holiday season I am reminded of some of those earlier Christmas's when life seemed some much simpler and less expensive. For the first time in 10 years, I did not go out for Black Friday shopping. I am not someone who is in line at Walmart or Target at midnight, but more the 1 pm shopper after many shoppers have finished for the day. Occasionally, I have gone up to Freeport for their Annual Midnight Madness shopping at many of the outlets and LL Bean, and their Santa Run to kick it all off just before midnight.
I am amazed at the number of Black Friday shoppers there are across the United States and it continues to increase every year. Someone told me this year almost $90 billion dollars was expected to be spent on Black Friday trying to get some of the biggest deals, an average of $500 per person. That figure is astounding. When did Christmas become so competitive with who could spend the most and get the best gift?
It got me thinking, what was it about those early Christmases in my life that I loved so much that I wanted to bring back again this year. I never got the latest and greatest gadget for Christmas and I usually never asked for them. Sometimes, Santa brought the elusive Cabbage Patch or other rare find, but looking back it was never what I found under the tree that I appreciated and enjoyed most. It was the gift of being with the people around the tree and throughout the year who helped shape me into the person I am today. There is no amount of money that can buy that experience.
It is the memories of searching for and cutting down the perfect Christmas tree at my grandfather's Christmas Tree Farm in Western Maine, 3 hours from our Massachusetts home; going to National Parks with my dad around Massachusetts over Christmas break; watching as each person opened their presents and shared their gift with others and the highlight of many seasons, the cranberry muffins my great aunt Edith always brought to us for Thanksgiving and Christmas. It was never about who gave the best gift or spent the most amount of money. What I treasured most were memories and this year I can't put a price limit on what I will buy, as the memories I make with those around me can't be priced.
--Carrie