Mackenzie and Christina Attend DFA Conference
Posted by Brittany Landry on July 11, 2019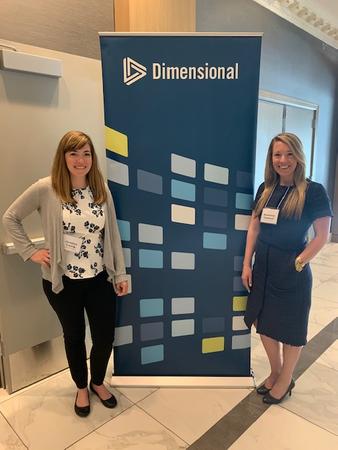 On June 11th and 12th, Mackenzie and Christina attended a two-day conference in Boston hosted by Dimensional Fund Advisors (DFA).
The conference featured DFA portfolio managers and other industry professionals speaking to the research and investment philosophy that they use to develop and manage their mutual funds; they take a less subjective and more systematic approach to investing.
Dimensional has worked with financial advisors for 30 years and offers an array of support services to advisors that goes beyond investment management.