Preparing for the End of Student Loan Forbearance: What You Need to Know
Posted by Anna Traugh on June 21, 2023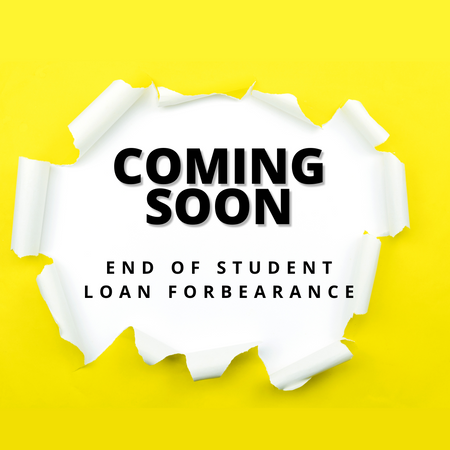 As many recent graduates are aware, the forbearance period for student loan payments will be ending this summer after three years. As the pause on loan payments and interest accrual comes to a close and it's essential to understand the implications and explore ways to prepare.
When will the forbearance end?
The Supreme Court will soon be ruling on Biden's debt forgiveness plan. If the plan moves forward, some borrowers may be eligible for some student loan forgiveness. However, the expiration of the current pause on student loan payments will end this summer regardless of the Supreme Court ruling. The forbearance period has two potential end dates: 60 days after the Supreme Court issues a decision or 60 days after June 30th. In either case, the pause will conclude in late August, and the first student loan payment will be due in September 2023. Borrowers should receive notice 21 days prior to their first bill being due.
What can you expect when student loan payments resume?
When student loan payments resume, two significant changes will occur. First, interest rates will revert to their pre-COVID levels after being at 0% for the past three years. This means that interest will begin accumulating on the principal amount owed. Second, borrowers will be required to resume making monthly payments on their federal student loans.
How can you prepare your budget for payments to restart?
With approximately three months until monthly payments resume, it's advisable to visit your loan servicer's website and check the expected payment amount. Based on this information, start evaluating how it may impact your budget and consider any necessary adjustments that need to be made by the end of August. This will ensure you can comfortably make those payments again. It may also be wise to start putting aside your monthly student loan payments now; this can help you get into the habit of paying your expenses without relying on those funds. Resources such as Mint.com and Rocket Money can also help you to establish your monthly budget.
As the deadline for the restart approaches, if you feel concerned about resuming payments or wish to explore your options, don't hesitate to reach out to your financial planner. They can aid and support in making this transition as seamless as possible!