Sara Casale: Panelist at JLP's Financial Education Panel Event!
Posted by Anna Traugh on October 27, 2021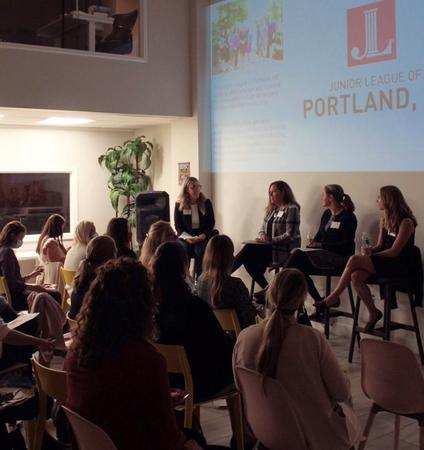 On October 21st Financial Planner Sara Casale was featured as a panelist at the Junior League Portland's (JLP) event 'Financial Education Panel Discussion' that was open to both JLP members, friends, and community members. In addition to Sara, the other panelists were Gail Fongillo of Morgan Stanley and Brie Pio of Birch Point.
This opportunity offered the financial professionals' perspectives on topics such as financial goal setting, investing, 401k best practices, and philanthropic giving (to name a few!) The event was hosted at coworkHERS in Portland and Cornerstone staff Danielle Pensinger, Mackenzie Arsenault, and Anna Traugh attended as well. The evening was filled with rich financial discussions and networking opportunities; we hope to see you at the next open Junior League Portland event!