Start The Year Off Right With An Annual Finance Check-up
Posted by Anna Traugh on December 29, 2021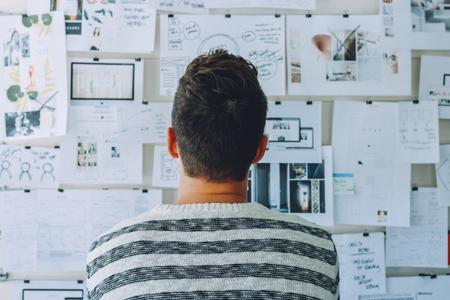 It's that time of year again. Twenty-twenty-one is coming to a close and the holiday season will soon be in the rear-view mirror. For many that means New Year's resolutions: new goals, packed gyms, and commitments to spending time and money in ways that align with your values. A great place to start is to think of any big life changes and what they may mean to your financial life. Getting a new job or raise, moving, marrying, or retiring are all major changes that effect every area of your finances. Maybe your priorities have changed, and your actions didn't get the memo. Even if you haven't experienced any major changes, the topics below will help ensure you have a solid foundation for whatever the next year holds.
Once you've updated or created goals and accounted for life changes, let's take a look at your savings. If you've had to dip into your emergency fund, prioritize replenishing the balance. Make sure the amount is still sufficient to cover three to six months of expenses. Next, consider saving any year-end bonuses and increasing retirement plan contributions if you've received a raise. Pay special attention to any changes to your retirement plan or other work benefits. Get the most out of any matching your company provides and consider the benefits of utilizing a Roth option if one is offered. Look at your investments as a whole and make sure your portfolio reflects any changes to your risk tolerance or the timeframe of your goals.
After determining savings needs and methods, take a look at your spending. If you track your spending or have a budget, see how you've done over the last year. Do you need to update spending categories or amounts? Is there any money that could be redirected to help you meet your goals more quickly? If you don't have a budget, consider creating one. Even if you don't need to make changes to your spending habits, having a plan in place can provide confidence and clarity.
Finally, run through these smaller considerations to see if any adjustments are warranted. Review your insurance coverage or speak with an independent insurance agent to confirm your coverage is appropriate and priced competitively. If you end up owing additional taxes or receiving a large return, speak to your employer about adjusting your tax withholding. Factor in any new debt and decide if you should reprioritize additional payments to eliminate higher interest loans. Lastly, request a free credit report from the major credit reporting bureaus and check for any fraudulent activity.
Resolutions may not be for everyone, but an annual finance check-up is a great way to reflect on the past year and plan for the next one. By completing these tasks you'll be one step closer to meeting your goals and avoiding costly mistakes.