Sustainable Spotlight: Yaupon Brothers American Tea Co.
Posted by Kendal Lariviere on May 17, 2021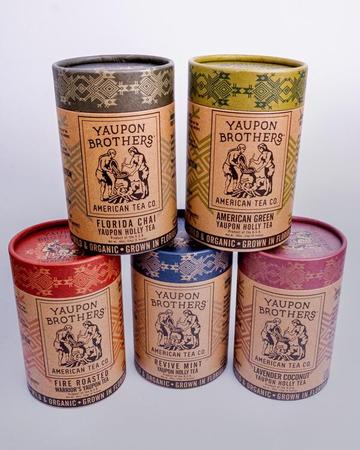 As a Certified B Corporation™, we are always looking for sustainable, ethical businesses to support. One of our most recent discoveries is Yaupon Brothers American Tea Co. This small, Florida-based company specializes in the farming of Yaupon Holly trees to produce Yaupon tea, the only tea variety native to the United States.
If you have never heard of Yaupon tea, you're not alone! Yaupon tea was traditionally enjoyed by the indigenous people of the Southeastern U.S. for thousands of years prior to European colonization. Yaupon receded into the background for over 200 years, as it became overshadowed by European teas and coffee beverages. However, Yaupon Brothers have made it their mission to bring the traditional tea back into the limelight.
Yaupon tea boasts many impressive health benefits. Not only is it naturally caffeinated, the leaves also contain theophylline and theobromine, which work with the caffeine to provide steady, jitter-free energy. Additionally, the tea is a packed with antioxidants, vitamins, amino acids, and polyphenols. Some of these include Vitamins A, C, B1, B2, and B6. These nutrients work together to help Yaupon tea "fortify the body and calm the mind." Plus, the teas taste incredible, with very little bitterness or tannins. Some of our favorites are Lavender Coconut, Revive Mint, and Florida Chai!
The values of Yaupon Brothers American Tea Co. align with many of those of CFP. They support their local community through "second chance" employment of local farmers and operate with sustainability and environmental responsibility in mind by using regenerative and organic farming methods. They honor the roots of Yaupon tea by working with and giving back to indigenous organizations, such as NATIFS, Indigenous Food Lab, and Sweetgrass Trading.
To learn more about Yaupon Brothers American Tea Co., visit their website here: https://yauponbrothers.com/. Try it for yourself and ask for a cup of Yaupon tea next time you're at the Portsmouth or Portland offices!
(Photo courtesy of Yaupon Brothers American Tea Co.)