Who Will Take Care of Me When I'm Old?
Posted by Anna Traugh on February 28, 2023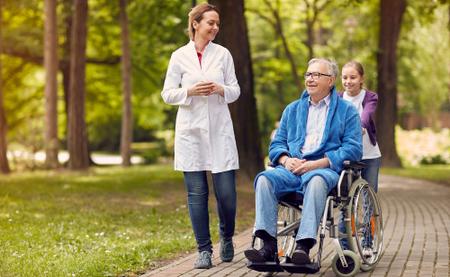 Our passion here at Cornerstone is helping our clients plan their financial future. One key component to discuss is long-term care. It's easy enough to keep putting the discussion off for "another time", but as with so many other things, the sooner you start, the more manageable the task is.
So, why is long-term care important?
The Silver Tsunami is coming for us all; this aging population wave is inevitable.

Adults age 65+ will outnumber children by 2034
Adults age 85+ will double by 2035 and triple by 2060

Quality of life. Having a long-term care plan in place is needed to sustain quality of life as you age – intellectually, socially, and spiritually.
The sooner strategies are created, the sooner you can work with your financial planner to gear your planning toward financing a longer life..
It's easier to control what your care will look like when you plan for it as a reality, rather than hoping for the best.
Choosing who's involved. Establish who you want to be involved in your care plan – siblings, kids, friends, as well as trusted professionals.
Caregiving never ends. Do you have people in your circle you're planning to depend on? Are they planning to depend on you? Have you talked about this?
As with planning your finances, planning your care can't happen in a vacuum. It's important to start the discussion early, so there's plenty of time and space for conversations to be had. Consider also "going first" if you have aging parents. If you have your own long-term care planning done, it may be easier to open the discussion up with them. Everyone can relate to wanting to hold on to their quality of life. Reach out to your planner today to start discussing your long-term care plan.