Brittany Attends Alpha Xi Delta at USM's 51st Reunion
Posted by Brittany Landry on September 11, 2019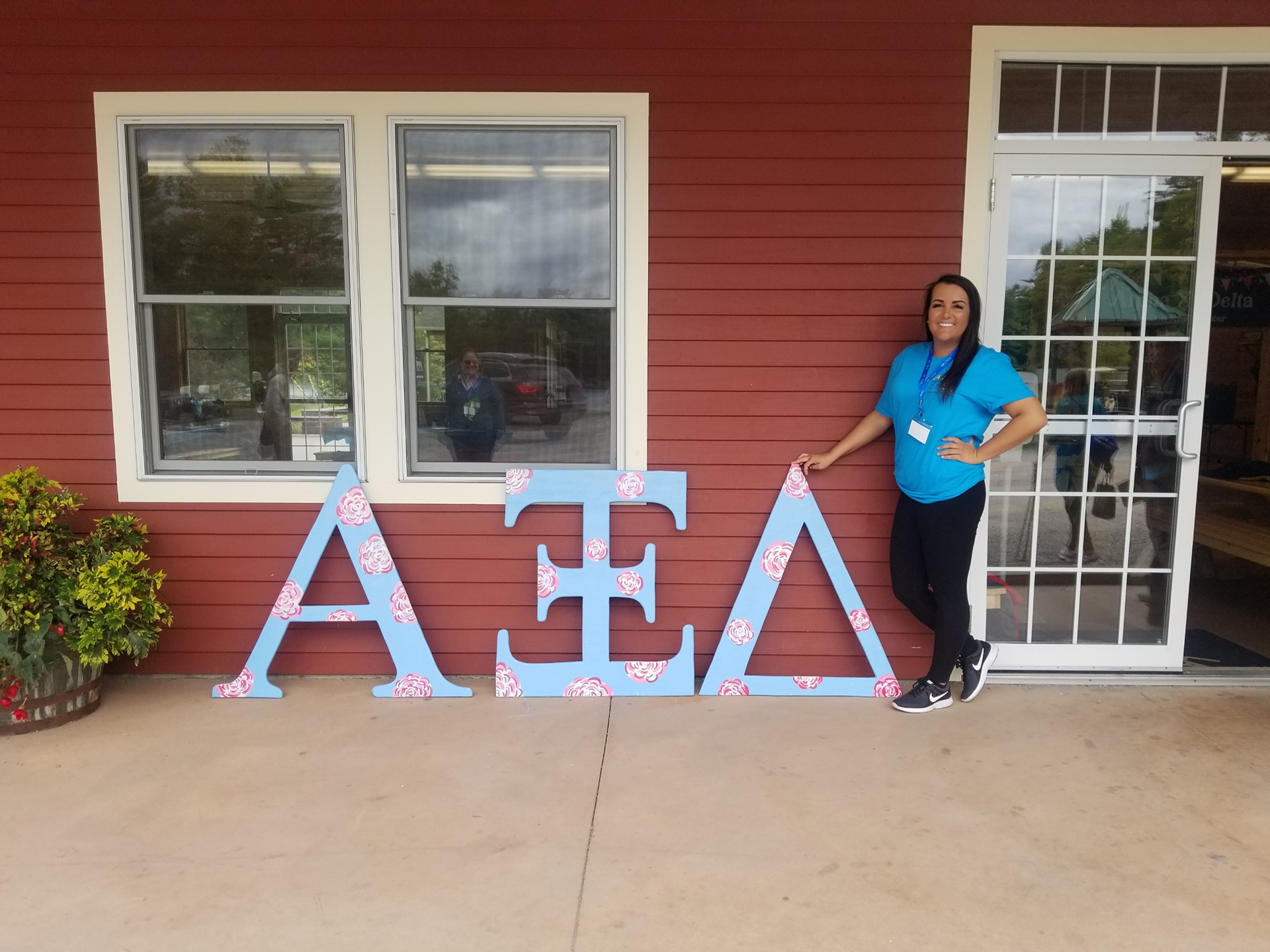 Brittany, our Office Manager, attended the 51st Anniversary Reunion of Alpha Xi Delta at the University of Southern Maine (USM) on Saturday, September 7th.
Also known as the Epsilon Rho chapter of Alpha Xi Delta, the chapter has been at USM since 1968. Alpha Xi Delta is one of the oldest women's fraternal organizations in the United States with more than 150,000 initiated members. Brittany became a sister of Alpha Xi Delta during her sophomore year at USM, in Fall 2011.
The reunion took place at Camp Laurel South in beautiful Casco, Maine. The 150+ reunion attendees ranged from late-1960s collegiates to current USM chapter sisters. Activities for the day included memorabilia tables (from 1968-present), scavenger hunts and more. Reunion attendees also got together for "story time", where alumni as well as current sisters from the Epsilon Rho Chapter shared stories and participated in a Q&A session.
Sisters who celebrated 50 years of membership were recognized in a ceremony (known as the Order of the Rose) hosted by reunion attendees.
The reunion was such a tremendous success that the 55th anniversary reunion is already in the works!