Brittany Attends NCA Camp with South Portland Youth Cheering
Posted by Mackenzie Arsenault on July 30, 2018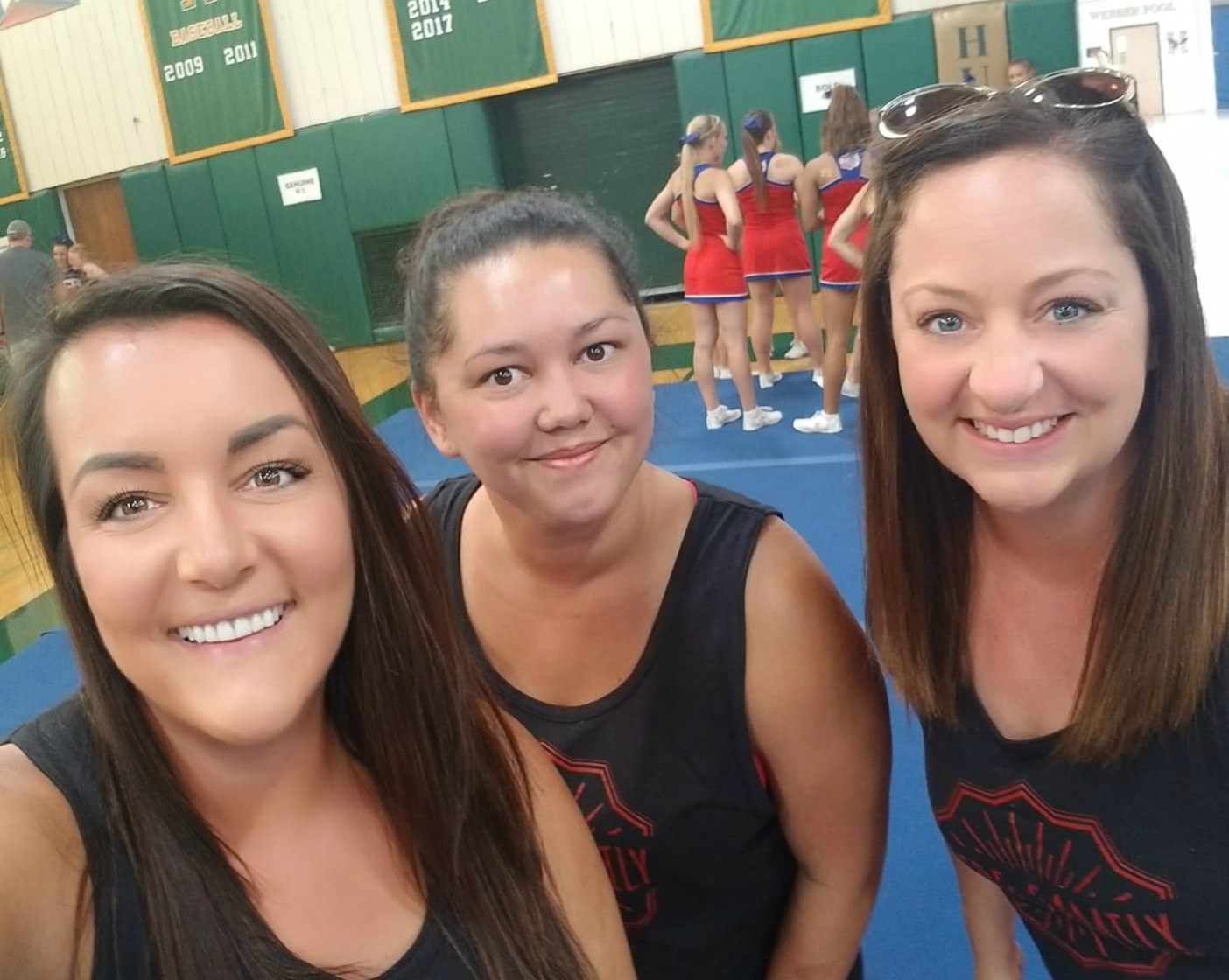 Pictured above (left-right): (Cornerstone's) Coach Brittany, Coach Jess & Coach Tracy!
Our Office Manager, Brittany, attended National Cheerleaders Association (NCA) Cheer Camp at Husson University in Bangor, Maine from July 11-14 as a Coach with South Portland Youth Cheering (SPYC).
Brittany, along with co-coaches Tracy and Jess, spent three days with a group of 12 sixth-eighth grade cheerleaders. Each day at camp began around 7:00 a.m. with a dining hall breakfast and continued until the conclusion of each day – around 8:30 at night! The days were filled with learning new cheers, dances, stunts, jump technique and more, and worked to improve the cheerleaders overall technique in all aspects of the sport. One of team's favorite parts of camp is learning a mini-routine – a just-under one minute long routine which is evaluated by NCA staff and performed in front of friends and family on the last day of camp.
The South Portland Youth Cheering (SPYC) campers walked away from camp with various awards, including 2nd place in the Youth Division for the Jam Competition (the team's mini-routine performance on the final day), a Spirit Stick (a longstanding tradition where a "stick" is given to a team or teams for their teamwork, spirit and support), as well as technical excellence awards in Stunts and Motions.
This is Brittany's second summer attending NCA Cheer Camp at Husson – and it certainly will not be her last! She is already counting down the days until SPYC's winter competition season starts in November!