Cornerstone Staff Attends Annual Girls' Day Out
Posted by Brittany Landry on July 18, 2018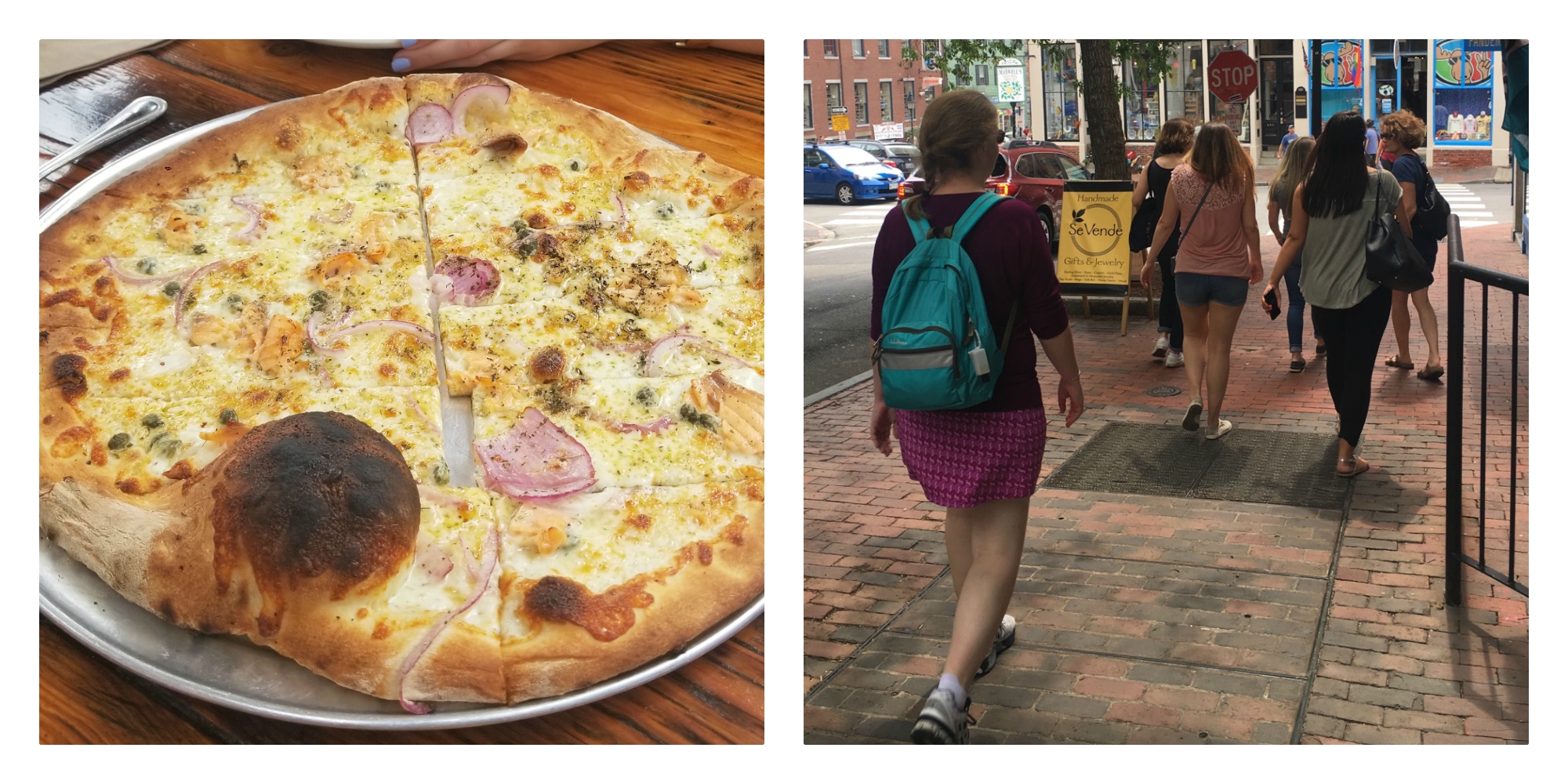 Tuesday, July 17 was no ordinary Tuesday for the Cornerstone staff – it was our annual Girls' Day Out! This is an annual day-long event filled with activities for Cornerstone employees.
Our day began bright and early with a foot soak at Soakology. There, we selected our own personal foot soaks, ranging from replenishing to balancing, from Maine forest to uplifting. We sat in (super comfortable) chairs in the foot sanctuary and soaked our feet for 45 minutes, while munching on some tea cookies and macarons and drinking tea.
Next, we enjoyed some delicious wood-fired pizza at Flatbread. There was a style of pizza for all appetites, from pizza orders with salmon, goat cheese, capers and onions to just plain cheese.
Although the downpour began shortly after our pizza lunch, that didn't stop us from continuing on with our Girls' Day! We then headed over to Thompson's Point for some Bissell Brothers sampling before we began our ceramics painting at Color Me Mine, the paint your own pottery studios.
We get to take home our painted creations next week, once they are done in the kiln, and we are so excited to see the finished product!