Cornerstone named 'Best for the World Company 2022'
Posted by Anna Traugh on July 27, 2022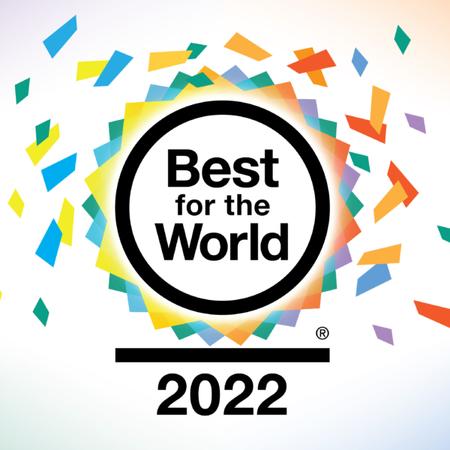 As a proud Certified B Corporation® since 2019, Cornerstone Financial Planning is honored to be selected as one of B Lab's 2022 Best for the World companies.
The Best for the World program recognizes the Certified B Corporations™ globally that have achieved the highest verified scores (top 5% of businesses globally - by size) in the five impact areas evaluated on the B Impact Assessment —community, customers, environment, governance, and workers.
This is the second consecutive year that Cornerstone has received this designation in the sub-category of 'Workers.' Recognition in this impact area indicates that our intentional practices and business decisions emphasize employee health and wellbeing. Our work environment places an emphasis on quality conditions for employees but also marks the pace and sets an example for other businesses to follow regarding compensation, benefits, job flexibility, and worker health and safety practices.
Cornerstone is honored to be recognized through this Certified B Corporation® program. We acknowledge that our work is only beginning and will continue to improve our business practices to support the Earth, our community, and our employees! To learn more about what a B Corp® is and how important it is to Cornerstone, visit our website.